Search for a Perfect Job!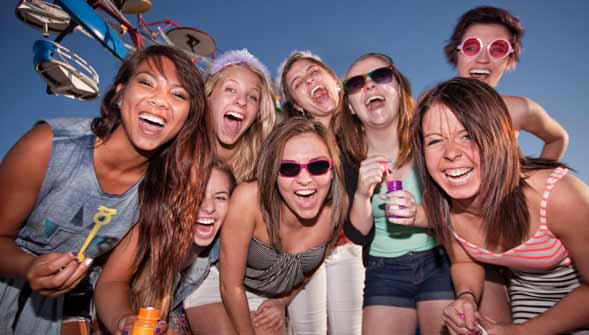 Welcome to JobFinderSites, a one-stop-shop for career information, industry insight and resources that take you beyond a job posting and a basic job description.
Sure, JobFinderSites provides you with job postings – lots of them in fact. But JobFinderSites provides much more than that. Looking for detailed information about what exactly workers in certain industries do? We have that. Looking for hot jobs of today and the future? Check. Want information on the education, training and salary – as well as the employment outlook – in these industries? Check.
With JobFinderSites you don't have to spend hours researching careers and various industries. You don't have to jump from site-to-site to compare what others are saying – we have it all for you, in one central location.
Have you always wondered what it would be like to work in a certain profession? Let us take you beyond a job title. We take you inside the job with a picture of the present and forecast into the future with information that helps you gain a real-world perspective of what to expect in numerous careers. Learn where the jobs are, what it takes to get hired and what type of money you can make. Find out how you can turn your degree or current work experience into a new opportunity and learn about how to get a job that others only dream about.
JobFinderSites is not just a job board, it's a career shop that includes the results of hours and hours of industry research, analysis and insight to help you find the right fit for your future. The job search is a lot of work, that's why we have done the initial research work for you. The job search is a lot of work, that's why JobFinderSites.com has done the work for you. Start learning more now by researching and reading about these careers and industries below:
Alaska Fishing Industry Employment: Did you know that the fishing industry is the biggest industry in the state of Alaska? That's a fact – and it employs more than the oil, gas, timber, mining and tourism industries combined. Find great full-time, part-time, temporary and seasonal opportunities.
Cruise Lines Employment: Want to work and travel while others are on vacation having the time of their life? Then this is the industry for you. In the last decade major cruise lines have launched 92 new cruise ships that employ 1,000 to 1,500 workers per ship.
Oil Industry Employment: When you think oil, you think Texas, Louisiana and the Gulf Coast. And while that's where most of these jobs are, did you know there are also oil industry jobs in North Dakota and Alaska? Many of these jobs don't require a college degree and pay well.
Jobs in Sports: Want to work in the NFL, NBA, NHL or MLB? Look beyond the game and big four because the sports industry provides jobs in retail, sales, marketing, public relations, broadcasting, advertising and more.
Airline Employment: Want to travel and see the world? This industry is changing fast, but flight attendants, pilots and security personnel are still the heart and soul of this industry. Find out what these positions pay and what you need to get hired in these and other positions.
Careers in Acting: What actor doesn't want to work in Hollywood and become rich and famous? In addition to those who dream big, actors are needed for local theater, plays and commercials. You don't have to be in Hollywood or on Broadway to find work as an actor.
Agriculture Careers: While the American farmer is the bread and butter of this industry, agriculture has become big business and created big opportunities for those to work in business, education, finance, farm management and soil science sectors of this industry.
Work Abroad in Asia: The global economy has resulted in greater opportunity in countries such as China, Japan, South Korea and India. Jobs are hot in IT, banking/financial services, oil and gas, shipping and energy.
Biotech Employment: Many private and public companies, as well as the federal government, are investing in biotechnology and the job outlook is strong for this industry, which seeks to understand and use the fundamental processes of cellular life to develop more effective medicines, consumer products and industrial processes.
Broadcast Careers: Want to host your own radio show, work as a sports announcer, as a disc jockey or as a TV news anchor? You can become famous and work in a big national market, or stay behind the scenes in a small, rural town. Is broadcasting school the right road for you or can you learn on-the-job?
Casino Employment: Jobs in the casino industry are expected to grow by an average of 13 percent between 2016 and 2020, which is higher than average when compared to other occupations. Work as a blackjack dealer, bartender, cashier or in security, among other jobs!
Careers in Consulting: You can make big money by using your expertise and insight in a field to work as a consultant, helping companies, organizations or individuals improve their business, processes or performance. Work independently or for a big firm.
Defense Industry Jobs: Army, Navy, Air Force, Marines – what a great place to start isn't just an old military motto – and it isn't the only place to find work in this industry. Homeland security jobs (CIA, FBI, government) are hot – and in-demand.
Work in Hawaii: Aloha! It's not just for vacationers. Great opportunities await those looking to work in the hospitality, tourism and entertainment industry. Those looking for adventure and work find it in Hawaii!
Online Marketing Jobs: It's true, you can make money working from home or on the Internet. But top companies like Fortune 100 firms pay big money to those who can improve a company's web presence through SEO, SEM, email marketing campaigns and more.
Careers in Modeling: You don't have to be a supermodel to work in this profession. Models are needed for commercials, TV shows, advertising campaigns, and fashion shows. Children to adults can work part-time and full-time in this industry and companies are searching for talent from coast-to-coast.
Nanotechnology Jobs: The science, research and development industry is booming. One of the hottest is nanotechnology – the study of new structures roughly on the same scale as individual atoms, or one millionth of a millimeter.
Nursing Careers: This is one of the most in-demand professions in the United States. Studies have shown that by the year 2020 there will be a shortage of 800,000 nurses. These pay well and offer flexible scheduling and full and part-time opportunities.
Pharmaceutical Positions: Pharmacists, pharmacy technicians and pharmaceutical sales reps play a key role in the American health care system. Statistics show there will be a shortage of 45,000 pharmacists between now and 2018.
Postal Jobs: Good pay, good benefits and the ability to get a job without necessarily having a college education are among the reasons these jobs are hot. The USPS, UPS and FedEx among others, wants you for full-time, part-time and seasonal jobs.
Retail Positions: Looking for a first job, part-time job and job with flexible schedules that allows you to work day, nights, evenings and weekends? This is for you. Get that first job or learn how to make it a successful career.
Ski Season Jobs: If you love to ski, snowboard or just be in a resort environment then a job in the ski resort industry is for you.  Work where others play – and get paid to do it!
Summer Camp Employment: Whether it's a camp through an organization such as the Boy Scouts, Girl Scouts, Boys and Girls Club, YMCA or 4-H, or a religious, sports, music, dance, computer or outdoors-based theme camp, help today's youth make memories that last a lifetime by working at a summer camp.
Truck Driver Employment: Looking for a job where the open road is your office? Whether you drive over-the-road or locally, today's truck driver is a highly-skilled and trained professional who can make a good living behind the wheel.
Wine Industry Jobs: Drinking, sampling and talking about wine is a hobby of many throughout the world. Learn what it takes to work in this industry and where you can find the hot jobs. Turn your hobby into a career.
Maritime Employment (Merchant Marines): You don't have to be in the Navy, Coast Guard or Merchant Marines to work in the Maritime Industry. Today's ports, seas and shipping industry workers are manned by captains, sailors, engineers and deck hands that enjoy life at around sea.
Video Game Industry Careers: Gamers rejoice – high-paying jobs are waiting for you – if you have the right skills. Learn what it takes to work in the gaming industry and find out what the hot companies are hiring game designers, producers, programmers, artists and more.
High Paid Professions: Lawyers, doctors, dentists, engineers, CFO's, Presidents of Fortune 100 and 500 companies. When it comes to high-paying jobs, those are the types of professions people think about. But there's more jobs than that – how do you get one of these jobs that pays over 100k per year?
Summer Work: Looking for fun in the sun? Then this is the place to be. Find out about work at summer camps, theme parks (Disney, Busch Gardens, Knotts Berry Farm), national parks, in the golf industry jobs, at national parks, as a lifeguard, working at a dude ranch and more.
Mystery Shopper Employment: It's true, you can make money working as a mystery or secret shopper. Companies pay good money to learn about the customer experience, service and to get product feedback through both retail and online resources.