Pharmaceutical Industry Positions
Pharmacists play a key role in the American health care system and the jobs within this industry are growing fast and pay well. While the role of the pharmacist is to disperse drugs and medicine to its clientele, today's pharmacist plays a much greater role. They are often asked to provide advice and input on what prescription or over-the-counter drugs may be best for each individual case.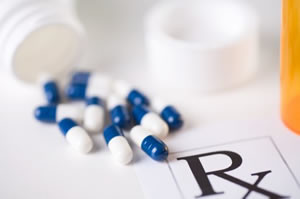 Many pharmacists build long-term relationships with customers, and take on mini-counseling roles as the customer trusts them to help them with their prescription or over-the-counter medicine needs. Pharmacists work in a variety of locations, such as at the local pharmacy inside a store like a Walgreens, CVS, Wal-Mart, Sam's Club, grocery store or other retail outlet. They also work in hospitals and clinics.
Pharmacy technicians are also in demand as pharmacists across the country need assistance with filling prescriptions and working with customers.
Another hot career in this field is pharmaceutical sales, as these reps work with drug companies to sell and promote their drugs to pharmacists and businesses.
There are a wide variety of specializations in the industry which are highlighted below:
Biotech
Clinical Pharmacist
Hospital Pharmacist
Long-term Care Pharmacist
Nuclear Pharmacist
Retail Pharmacist
Pharmaceutical Sales
Pharmacy Technician
Pharmaceutical Benefit Manager
Temporary/float Pharmacist
Search Pharmaceutical Industry Job Listings
EMPLOYMENT OUTLOOK
Jobs in health care and related fields are hot, and pharmaceutical jobs are no exception. There is a high demand for pharmacists, pharmacy technicians and pharmaceutical sales reps. An aging population, combined with an American population that is increasingly using and relying on prescription medication has created a high demand for drugs and medicine, creating the need to fill jobs in this profession. The Bureau of Labor Statistics (BLS) estimates 48,000 more pharmacists will be needed to fill positions between now and 2020.
EDUCATION/TRAINING
To work as a pharmacist in the United States one must earn what is called a Pharm.D degree, which is the equivalent of what was formerly known as a Bachelor of Pharmacy degree. Aspiring pharmacists must be prepared to take such classes as physics, biology and chemistry and will need to complete two to three years of an undergraduate program before being accepted into a school's Pharm.D program. After obtaining a degree from an approved Accreditation Council for Pharmacy Education School, one must pass what is known as the North American Pharmacist Licensure Exam (NAPLEX). Also, 44 of the 50 United States require successful completion of the Multistate Pharmacy Jurisprudence Exam (MPJE). There are a number of professional organizations that can assist those looking for work in this industry, including the American Pharmacist Association, the American Association of Colleges of Pharmacy and the American Society of Healthcare Systems Pharmacists
Pharmacy technicians can learn on-the-job by working in a retail or hospital pharmacy setting and can get formal training through a trade, technical or community college program. A certificate isn't required to become a pharmacy technician, but there are programs available that can certify technicians within 6 months to two years.
Those looking to get into pharmaceutical sales must possess a bachelor's degree and pass strict tests and understand the heavily regulated industry. A background in sales, biology, medicine, economics, marketing and business can help someone get into a role in sales, as industry training and education is often provided once a person is hired.
Search Thousands of Pharmaceutical Industry Job Openings
SALARY
According to the BLS pharmacists earned an average of $107,410, with most averaging between $92,670 and $121,370 per year The average hourly wage of a pharmacy technician was $13.32 per hour with most earning between $10.95 and $15.99. Those working in pharmaceutical sales can earn a salary anywhere from 450,000 to $200,000 or higher pending on success as a sales person, company and products sold.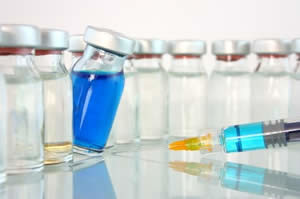 SUMMARY
Those who have a genuine interest in working with medicine to help people will do the best as a pharmacist. It can be challenging to earn the education to become a pharmacist, and education in this field is always ongoing as new drugs are developed and regulations and rules change. Pharmacists however, must also be good with people, have strong communication skills and be able to work day, nights, overnights, evening, weekends and even holidays in some cases. Pharmacists also often work with a staff of part-time help and stand for long periods of time. Customers come to pharmacists looking for help and providing that information, filling prescriptions and providing advice is all a part of being the pharmacist people want to get to know and trust.