Work in the Hawaiian Islands
Those looking to escape to a tropical location to find employment need to look no further than Hawaii. In addition to a climate that is hard to beat, the state of Hawaii ranks high on the best places to live because it's considered a safe and friendly place to work and live, with numerous opportunities to enjoy the many recreational and cultural offerings throughout the Islands. The biggest city – and the Capital City – in Hawaii is Honolulu. According the US Census Bureau, the population of Honolulu County is approximately 905,034 with the median age 39.7 years old. There are also several major islands in addition to Hawaii – Kahoolawe, Kauai, Lanai, Maui, Molokai, Maui, NIA and Oahu.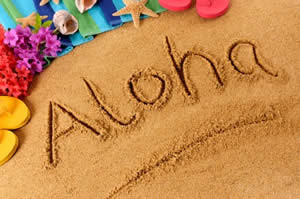 Located in the North Central Pacific Ocean, the state of Hawaii offers more than just a place for people looking to vacation. It offers a unique opportunity to business in a state that's economy relies on commerce from the United States as well as Japan and other Asian countries for its economic success. Because it is a top destination for vacationers from around the world, the tourism industry is one of the leading providers of jobs in the state. The reality is, all aspects of the Hawaiian economy benefits from its large tourism industry. But, because of that, that is why the national and world economy affects Hawaii more than other locations. When people are traveling less, it has a large effect on business in Hawaii.
TYPES OF JOBS IN HAWAII
Hospitality Jobs
Bartender Jobs
Food Service Positions
Dive Instructor/Dive Leader Jobs
Fitness/Personal Trainer Jobs
Retail Jobs
Restaurant Jobs
Military Jobs/Careers
Temporary Employment
HAWAII EMPLOYMENT OUTLOOK
Hawaii is home to the nation's second largest military base and that industry pumps in $4.7 billion per year into the Hawaiian economy, according to facts provided by The City of Honolulu website. The telecommunications industry is also big, because of its location, Hawaiian business is done simultaneously with those in the United States and Asia, so keeping communication fluent is crucial. Because of its proximity to the ocean, many also work in the marine, maritime and oceanography industry.
According to a state-based publication produced by the Hawaii Workforce Informer, a division of the Department of Labor & Industrial Relations, some of the most in-demand professions in Hawaii as of 2009 were waiters/waitresses, retail salespersons, office clerks, food counter attendants, maids/housekeepers, janitors/cleaners, food prep workers, secondary/elementary school teachers, registered nurses and landscaping/groundskeepers.
The top employers in Hawaii include Kaiser Permanente, AT&T, Booz Allen Hamilton, Castle Medical Center, Hilton Brands, BAE Systems, Starwood Hotels, Hawaii Pacific Health, Kamehameha Schools, Sears, Roebuck and Co., and Macy's.
Hawaii is also a top destination for young people from the United States looking for temporary work or seeking new opportunities. Its laid back lifestyle is attractive for young hipsters looking to play during the day and work in the bars, restaurants and clubs during the night. It's safe to say Hawaii's outdoor activities attract a number of young professionals who dream of doing something different and daring.
SALARY
According to the Bureau of Labor Statistics the average salary of workers in Hawaii was $43,860. But it varied in many of the key industries within the state. Among those professions with the most workers Managers made an average of $90,420. Here is a look at some other industries:
Installation, maintenance and repair occupations – $48,930
Construction – $61,240,
Farming, fishing and forestry – $33,920
Administrative support – $35,820
Sales professionals – $34,670
Healthcare workers – $33,260
Art, design, entertainment and media – $45,920
Legal industry professionals – $76,840
Production workers – $37,880
Transportation/material moving operations – $35,900
EDUCATION/TRAINING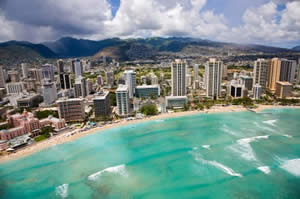 The educational background of Hawaiians is diverse as workers come from throughout the world with various backgrounds, degrees and experiences. The University of Hawaii is the state's largest higher-education learning center. Its English as a Second Language program is ranked among the top in the world and its College of Business Administration program is also nationally recognized. The University of Hawaii also teaches Asian languages to over 2,000 students and one in five adults in Hawaii is fluent in a foreign language, with the top languages being Cantonese, Japanese, Korean, Mandarin, Cantonese and Filipino. The University of Hawaii also has a well-known Travel Industry Management program, with numerous internship and career opportunities in the state. The state also offers customized training programs that help small and large businesses attract, retain and recruit workers.
Search Jobs the Hawaiian Islands
SUMMARY
There are a wide variety of opportunities in Hawaii, from the service-oriented, military, travel/tourism to highly-skilled jobs across the islands. One drawback for those looking to work in Hawaii is the cost of living is higher than many other places in the United States. Because it is a hot spot, housing/land costs more, and because of the cost to ship merchandise to the islands, groceries and clothing cost more. It's a great place to visit, and a great place to live, work and raise a family – if one can find a job and career that allows them to afford the Hawaiian lifestyle.