Summer Camp Employment
Every child dreams of making lifelong memories at summer camp. Whether it's a camp through an organization such as the Boy Scouts, Girl Scouts, Boys and Girls Club, YMCA or 4-H, or a religious, sports, music, dance, computer or outdoors-based theme camp, every kid in America looks forward to the opportunity to attend summer camp.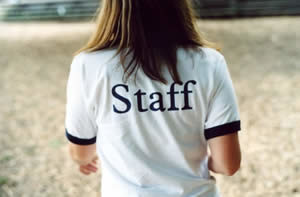 Because of that, the summer camp industry has grown into big business and because of that there are more opportunities for individuals to find work in the summer camp industry than ever before. While youth-oriented summer camps are still the most popular types of summer camps, there are now camps for all age groups, including adults and senior citizens.
Types of Summer Camps Jobs, include:
Activity Director
Camp Administrator
Camp Counselor
Camp Director
Camp Nurse
Lifeguards
Marketing Director
Program Director
Food Service Worker
Site/Facilities Maintenance
Search Summer Camp Job Listings
OVERVIEW
Those who succeed the most working at camps have a genuine passion and interest in the subject matter of the camp they are working. They must have leadership skills, as campers will look to them for guidance and input. They must be able to carry out the message and goals of the camp and make a positive influence on the campers they work with.
EMPLOYMENT OUTLOOK
There are numerous opportunities for individuals of all ages and experiences to work in the summer camp industry. There is an opportunity for high school and college-age students to find good part-time summer jobs working as part of a camp staff. There is an opportunity for year-round full-time employment with a summer camp staff. For example, the summer camp industry provides job opportunities for those with administrative backgrounds, such as for a Director of Operations, a leadership role to oversee all aspects of a camp. There is marketing staff, business management and human resources workers needed to hire and manage camp staff each year. These are in addition to the more well known camp positions, such as a camp director or camp counselor. However, most opportunities still include the part-time, seasonal camp opportunities at the many camps across the country. Those with specialties, such as CPR, certifications or licenses in their camp specialty will be the most in-demand.
SALARY
Pay varies greatly at summer camps across the country and can be paid via salary, hourly or weekly, pending on the camp and position. Most seasonal camp workers are traditionally paid between $175 and $400 per week. This also often includes room and board. There is also a possible travel stipend and/or training-based pay for things like orientation. Many camps list their pay right on their web site. For example, one job at a camp in Vermont listed pay for nurses at between $4,000-$8,000 for the camp duration. Another job posting listed a summer camp facility manager salary as $40,000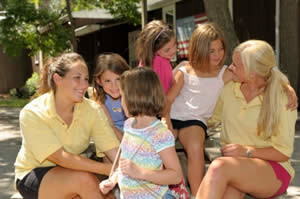 EDUCATION/TRAINING
The educational and training background of summer camp jobs varies greatly. Those in the administrative, marketing, human resources and other office-related jobs should have a bachelor's degree in their area of specialty. Camp counselors likely have a background/degree in counseling or education, or a high-level of expertise in their specific field. For example, many sports camps hire those with experience playing those sports to work as part-time summer counselors with youth. Or a music/dance camp may hire a high school/college student for a summer job to work with kids. Program directors could have a degree/background in parks, recreation and leisure, or a degree focusing on a specific topic related to theme of the camp. Many camps have an orientation/training program to help new and current employees regardless of background and experience.
Search Summer Camp Job Listings
SUMMARY
Summer camps will always be a big part of the American culture. While there are many jobs throughout the country, demand is high. Camp organizations like to hire people they have experience with or those who already have industry experience. Many camp workers return year-after-year to the same job. The best thing to do is to find the camp you are looking to work at and contact the camp directly to find out more about the job opportunities and when to apply.