Summer Employment Opportunities
While summer is time to hit the beach, go on vacation and get away from life for a while, it's also a great time for high school and college students, or those looking for seasonal or part-time work to find a job. Summer is the time to make money for college, to get that first job, or just to try something new and different during what is a busy time of year for many businesses.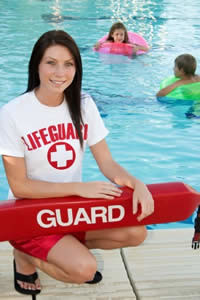 Where does one find summer jobs? Consider these opportunities::
Find your Summer Job on SummerJobFinder
SUMMER EMPLOYMENT OUTLOOK
Employment opportunities vary greatly. For example, theme park jobs are hot at places like Disney World, Disney Land, Busch Gardens, and Six Flags. Golf courses are hiring extra help. Lifeguards and water patrol are needed. Restaurants near beaches, lakes, and water are hiring. There are jobs at campgrounds, at summer camps, forestry, or national parks jobs. Alaskan seafood processing plants are hiring. Farmers and ranchers need extra help. It's also a time when many companies are hiring interns. Think ahead to what industries are going to become busier because of summer business. Find the one that's right for you and apply. Related: jobs during the ski season.
EDUCATION/TRAINING
Those with experience may be the first to land summer jobs. For example, the server with restaurant experience, a lifeguard who is certified in CPR and worked in a pool/lake/beach setting. A golf enthusiast who would like to work in a retail shop, on a grounds crew, or in a club restaurant – those with experience could step to the front of the list. However, many summer jobs will hire high school and college students with limited experience, but those who can get experience at a summer job while in high school will set themselves up for future summer job success by gaining the experience needed to get hired. The best thing one should do when looking for a summer job is to find something that may be of interest to them and pursue a job in that field. It's a good way to get experience, make some money, and gain valuable job skills through a job you may really like.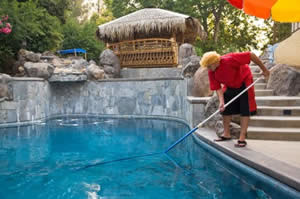 SUMMAR JOB PAY
Pay varies greatly for summer jobs. Many start out at minimum wage or pay just above minimum wage. The federal minimum wage is $7.25, but many states have a much higher minimum wage. Others such as those in the hospitality industry may offer a wage plus tips. Those who return to a summer job from the previous year may see a pay increase and some companies offer shift differentials. Some can range from $8 to $20+ pending on job, industry, location, and experience.
Search thousands of Summer Jobs on SummerJobFinder
SUMMARY
Start looking for summer jobs well before summer. Contact companies you would like to work for to see when they are hiring and when they are accepting applications. Some organizations will require a resume, others will ask you to fill out an application. Make sure you are prepared to complete a job application in order to show the employer as many skills and experiences as possible. If a summer job is your first job, ask a family member or experienced worker to help you complete an application if needed. Make sure you have all the proper paperwork and documents (driver's license, social security number, and any other proof of employment eligibility). While the summer is all about fun for many, it's a great time to find a job, whether it's a first job, part-time job, temporary job, or seasonal job.
NEXT PAGE: Learn about Mystery Shopping Jobs
Looking for a great summer job this summer, check out SummerJobFinder.