Careers in the Video Game Industry
The movie Grandma's Boy was a loosely-based look at life working in the video game industry. In many cases, it was a bad movie – portraying stereotypes of a slacker lifestyle and still succeeding in the video game industry. Fact is, working in the video game industry is more than just playing games. Sure, there are the select few that get to play the latest versions of Grand Theft Auto, Call of Duty: Black Ops, World of Warcraft, Madden Football, or test out new games for the Nintendo Wii, Playstation 5, or Xbox Series X, among others.
Search Video Game Industry Job Listings
The video game industry is booming and new technology and developments is creating competition – and more job opportunities than ever before. In fact, according to the Entertainment Software Associations (ESA) sales of computer and video game software reached $23.5 billion in 2015.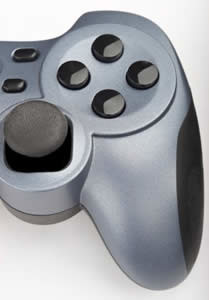 But just because you are a gamer doesn't mean you will find success in this industry. Those with the right skills are needed to fit some pretty technical positions. Okay, let's face it, working in the video game industry still can be pretty cool and those in the industry have jobs like these:
TYPES OF VIDEO GAME JOBS
Artist: Create 2D concepts, 3D environments, textures, models, technical art, and animation jobs
Audio: Create music for the game
Business Development: Acquiring IP's and doing business deals with developers
Customer Support: Provide instruction, help, and "support" to people using your product
Game Designer: Create story and mechanics to develop gameplay
Human Resources: hiring, staffing, benefits, etc.
IT: Keep internal systems working
Producer: Manage production teams, drive schedule and budget
Programmer: Produce all code and tools for gameplay
Quality Assurance: Squash bugs and enhance gameplay through testing process
Sales and Marketing: Develop or implement strategies that include PR, brand management, product launch, etc.
Web/Portal development: Create an online presence
Visit VideoGameJobFinder to learn more about Video Game Industry Jobs
VIDEO GAME INDUSTRY EMPLOYMENT OUTLOOK
According to one video game industry guru, the top locations for employment in the video game industry is Los Angeles, San Francisco, Seattle, and Austin, Texas. Some of the most well-known employers in the industry are Epic Games, Blizzard Entertainment, EverQuest, and EA Games. Keep in mind, however, video games are not just played on the popular gaming systems we are all familiar with. There are jobs with software companies such as Sony Online Entertainment, Disney Interactive Studios, Microsoft Corporation, and 505 Games, for example. Other popular companies include Nintendo of America, Inc., Konami Digital Entertainment, Sony Online Entertainment, and MTV Games, among others. There are jobs within the industry too, such as being a video game reviewer or working for an industry publication, such as Game Informer magazine.
EDUCATION/TRAINING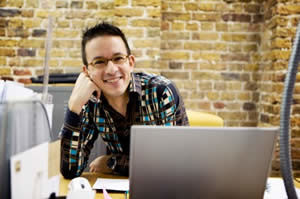 There are a wide variety of skill sets one needs to work in the video game industry. A Bachelor's Degree is highly recommended and likely required for most industry positions. For example, an artist should have experience with Illustrator, Photoshop, 3D Studio – and so on. A programmer should have a complete understanding of programming language and a game designer, for example, should have not only the technical skills (3D Studio Max) but strong writing skills. There are also people needed on the creative side to create artwork for the video game packages and sales, marketing, and public relations sides to sell, market, and promote the games. As games become more advanced and technology changes, so will the needs of those who are creating video games. One industry expert says today's workers need a demo, either from an accredited video game industry training program, or one created on your own. A good demo is what can launch a career in this industry.
SALARY
Video game industry workers make good money, programmers and engineers make about $57,000 a year when starting out, and up to about $94,000 per year. Lead programmers make about $83,000 and video game technical directors make about $72,600 at the entry-level and can average between $79,000-$128,000 mid-career. Salaries for artists were between $44,300 to $76,200 and animators made between $49,800 and $82,000 per year. Video game designers make around $51,000 to $83,000 per year. A creative director or lead designer can make about $60,000 to start and average around $92,000 further along in their career.
Search Thousands of Video Game Industry Job Openings
SUMMARY
The entertainment industry is hot, and people of all levels, from young kids to those over 50, enjoy the entertainment provided through playing video games. As technology continues to advance, the games we play will only get better and better. From role-playing to computers to sports, adventure and online, the gaming industry should continue to provide a variety of good-paying and rewarding job opportunities now and well into the future.