Careers in Modeling
Many young women across the world dream of being the next Gisele Bundchen, Heidi Klum, Karolina Kurkova or Cindy Crawford, who are among the most famous supermodels in the world. They dream of making it big on shows such as America's Next Top Model. They dream of a lifestyle that provides glitz and glamour, fame and fortune and life as a celebrity figure. While it's true, those supermodels make a lot of money and always seem to find themselves in People Magazine's 50 Most Beautiful People issue, the reality is the Supermodel is more the exception than the norm in this industry. But that doesn't mean that one can't find success in a career as a model. It's just that not all models are Supermodels.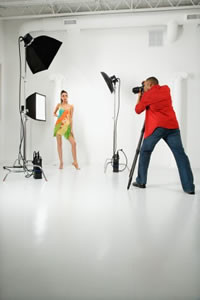 There are fashion models who are needed to do photo shoots for print ads, magazines and TV commercials. There are fitness models, bikini models and even body part models (who can forget the episode of Seinfeld where George Costanza briefly worked as a hand model?). Photographers and artists need models in all shapes, sizes, ethnic backgrounds and ages for photo shoots and other projects. Colleges and universities hire student models to pose in class projects. Child models work in ads, such as clothing ads for department stores. Men, women, girls and boys all can pursue various types of modeling opportunities.
TYPES OF JOBS
Bikini Model
Body Part Model
Child Model
Hair Stylist
Fashion Model
Fitness Model
Makeup Artist
Model Agent
Supermodel
Swimsuit Model
MODELING EMPLOYMENT OUTLOOK
Models will always be needed for commercials, magazines, web ads, bikini contests, fitness shows, fashion shows and other entertainment, advertisement or art-related projects. There is a higher supply of aspiring models than there are job opportunities. Those who find the right connection, either through a modeling school, or even a chance encounter with an agent or modeling representative, can find work. Modeling is a lot like acting, there are numerous auditions and one could go long periods of time without finding work, or get a high amount of work in a short period of time. Many models do this part-time.
EDUCATION/TRAINING
While no formal education is required to become a successful model, there are a variety of local and national modeling schools that can help train models of all ages. Some of the well known schools and agencies include the Barbizon International, Inc. school for fashion modeling. There is the John Casablanca Modeling and Career Center, the John Robert Powers school, Julie Nation Academy, La Terese' Image and Modeling School, MKC Academy of Fashion, Beauty and Print.
Models looking to get into the industry can go to these schools, or search for auditions to go to try out or learn on the job.
The modeling industry is also prone to a lot of scams, where people or agencies will promise big things to aspiring models, lead them to believe they have connections with key decision makers in the industry, but are only out to get money and produce little results. Make sure you attend a reputable school/agency and do your due diligence and research before committing money to a modeling program.
SALARY
According to the Bureau of Labor Statistics, the average median hourly wage of models as of 2013 was $15.32. Most made between $10.09 to $18.73.
Many models are paid a flat fee per assignment and a shoot could take one hour or two days and the model would be paid the same fee in some circumstances. This can range from $100 to $1,000, for example, pending on project. The big salaries, endorsements and perks of a supermodel are only for the elite, the best of the best. Those salaries can range from thousands of dollars for a modeling session up to $1M or more based on type of work.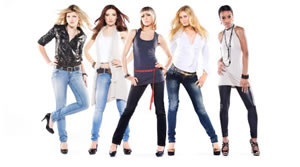 Some magazine models are used and provide trade only, such as restaurant gift certificates, or tickets to theatre or sporting events.
SUMMARY
This is a tough industry and a cutthroat career. Agents and industry leaders are always looking for the hot new look, the fresh face, or the next big thing. Is that you? Chances are many models won't make it big, but they can find a nice career or supplemental income by doing something many consider to be fun. However, models can often work long, irregular hours, and work can be inconsistent. Those with the dedication, desire and right look and personality will be the most successful.