Employment in the Maritime Industry
Many people are familiar with the airline industry, railroad and transportation industry, because we see people working in those professions every day. What many people don't realize is that the maritime industry – also known as water transportation industry – employed more than 80,000 workers as of 2008, according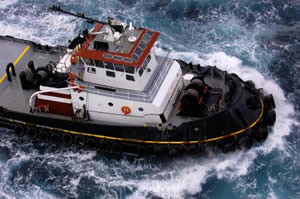 to the Bureau of Labor Statistics. And while the recent BP oil spill and constant debates about offshore drilling cover only a small fraction of the work done in the maritime industry, there are numerous job opportunities in this industry worldwide.
You don't have to be in the Navy, Coast Guard or Merchant Marines to work in the Maritime Industry – although that's a great place to get on-the-job training, but today's ports, seas and shipping industry workers are manned by captains, sailors, engineers and deck hands (among others) who enjoy life on the open waters and the many different jobs, challenges and career paths that are available at sea.
Search Maritime Industry Job Listings
If you would like a chance to see the world via sea, then the maritime industry is for you. But many of these jobs are not 9-to-5 get up and go to work and come home at night jobs. Some jobs can keep you at sea for up to a month at a time or longer, and working a variety of shifts, days and hours.
TYPES OF JOBS
Chief Engineer
Custom Officer
Deck Cadet
Deck Officer
Engineer Officer
Marine Pilot
Marine Surveyor
Merchant Mariners
Operator
Port Captain
Shipbuilding Repair
Ship Cargo Planner
Ship Management
Tug Master/Mate
MARITIME EMPLOYMENT OUTLOOK
Employment in this industry is expected to grow 16 percent between now and 2020, according to the Bureau of Labor Statistics. There is a high demand for workers to fill open positions in this industry as openings outweigh the supply of workers.
Job growth will also depend on the world economy as trade and production of goods varies greatly from year to year and location to location. But one thing is certain, there will always be a demand for people to work on cruise lines and in the shipping and oil industry – some of the largest maritime employers.
EDUCATION
There are a number of ways to earn an education and gain experience in the Maritime Industry, the most popular being joining the Coast Guard, Merchant Marine Academy or Navy. There are hundreds of colleges and University throughout the United States and world that can prepare one for a career in the Maritime Industry.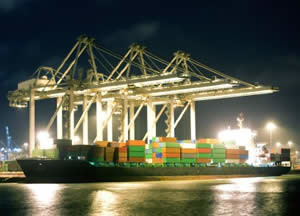 Many colleges and universities offer job placement assistance. Many companies also look for entry-level workers to start at the bottom and work their way up – no experience necessary.
SALARY
According to the BLS, captains, pilots of water vessels and mates made an average of $64,670 as of the end of 2013. Those who captained oil tankers or passenger ships, for example, may earn over $100,000. These are the most experienced professionals however, who have years of experience. Sailors and marine oilers average about $37,000 per year, while ship engineers make about $64,000. Motorboat operators make about $36,000 per year. There is also a strong union presence in the maritime industry, and that can result in different wages and benefits than non-union organizations.
Search Maritime Industry Job Listings
SUMMARY
Those looking for a challenging yet rewarding job can find it in the maritime industry. Some jobs require the ability to work in unique circumstances – on a ship at sea, away from land, for long periods of time. . For those looking to raise a family and spend time at home every day after work, this may not be the industry for you. But for those looking to travel, see the world and earn a good salary and benefits, then this could be a good fit. There are also numerous industry jobs on land near port cities, such as those on the coasts, or near the Great Lakes, for example. The sea presents numerous opportunities for adventure and so does working in the maritime industry, where jobs are open and ready to be filled.
Here are some of our favorite maritime employment resources: