Jobs in the Sports Industry
The sports industry is one of the most competitive industries out there. Thousands of people dream of working in sports at all levels, whether it be for professional sports organizations, minor league teams, or colleges. Others look to work in areas that sell, market, or promote products, events, and merchandise that are a part of the sports industry. We've all heard of the person who sends his or her resume to every single professional sports team to get that broadcasting job, sales, marketing, or public relations position (just to name a few). Fans of sports, ex-athletes, and those who are intrigued by the allure of working in sports will do just about anything to work their way into a position in sports.
Check out SportsCareerFinder for great jobs in the Sports Industry
Those pursuing a sports industry career, however, need to have the right skills to find success and get a job. It's not just about liking sports or being a fan. It's about having a background, education, and understanding of the business side of sports careers. The fact is, those looking to get into sports just to be at the big game or meet the star athlete will be disappointed. The person with an understanding that sports are business will find the most success and happiness.
TYPES OF SPORTS CAREER JOBS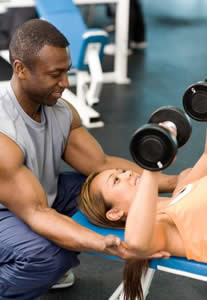 & There Are Many More Sports Jobs
SPORTS INDUSTRY EMPLOYMENT OUTLOOK
Varies. But the overall outlook is good, because sports always have been and always will be a big part of the American culture. There are opportunities to work in youth sports, high school sports, college and professional sports. There is an opportunity to sell merchandise (such as sporting goods). There are jobs such as physical therapists for teams, health and fitness positions, coaches, agents, and facilities management. Locations where sports are a big part of the local economy will find greater opportunity. In many cases this is within larger metro areas for professional-related sports, or smaller towns and cities for minor league sports. The reality is, sports-industry jobs can be found in any region of all 50 states and across the world.
Search Sports Industry Job Listings
EDUCATION/TRAINING
Contrary to what many people believe, a background in sports is not a must to get a job in the sports industry. While the athletes star on the field and make all the headlines, the people behind the scenes need the right education, experience and skill set to move up in this industry. In some ways, the best thing to do is to throw out the sports side of things. For example, those with a Bachelor's or Masters Degree should pursue jobs like any other profession.  Sure sports knowledge is a big help, but it's not the biggest attribute. When applying for a job or interviewing for a job, a job seeker should highlight how their education, work history and achievements relate to the job one is applying for – whether it's related to sports or not.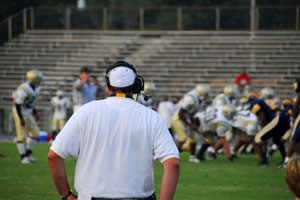 Of course, those with internship or professional experience in the various sports industries will be the most marketable and ready for career advancement. But previously playing sports is no indicator of success or failure in this industry.
SALARY
Salaries for many jobs in pro sports are similar or comparable to similar jobs in other industries. For example a person who works in a retail store that sells sporting goods would likely make a comparable salary to a retailer in a different industry. A person who sells tickets may have the same type of salary structure as someone who sells other products. A marketing executive for a sports entertainment agency could command a comparable salary to that as a marketing executive from, say, the financial services industry. The key to finding salary information is to research the positions. For example, according to the Bureau of Labor Statistics, public relations specialists make an average of $48,000 to $57,530 in 2015. A person working in the sports industry can expect the same salary based on experience and position.
Search Thousands of Sports Industry Job Openings
SUMMARY
Working in sports isn't just about a love for sports. Those who succeed in sports careers understand that while sports provide a game, entertainment, and fun for those playing them, it's a business – big business. There is an opportunity to excel and find happiness – and succeed in a career in sports, but the first priority should be making sure you get into it for the right reasons.
NEXT PAGE: Learn about Airline Employment Opportunities
If you are interested in working in the Sports Industry, definitely check out our premium employment website SportsCareerFinder.