Jobs in Online Marketing
Anyone who has used the Internet has seen the ads. Get rich on the Internet, Make thousands working from home. Learn how to start your online business and get rich. Use Google to make thousands working from home! Seems easy right? Well, it's not – but it is possible to find success with an online-based business and service.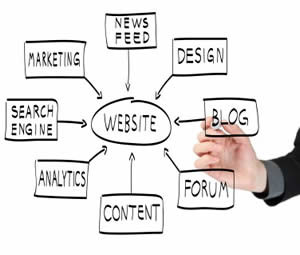 Those who are using the Internet to make money, sell products and promote products are known as Internet Marketers. While not every Internet marketer or person who starts an online business – or falls for one of those catchy ads – is making money, there are thousands of people who have become experts in the many facets of Internet Marketing to make a good living.
Internet marketers work for large Fortune 100 and 500 companies, helping those companies improve their online presence, sales and marketing through online marketing methods. They work for small agencies and consultancies, who are hired by companies to provide search engine optimization (SEO), search engine marketing (SEM) and web analytics to help clients improve their online marketing success. Internet marketers are able to use all facets of online business tools, as well as social media such as YouTube, Facebook, Twitter and Digg to market their business – or the business of others. Those with Internet marketing backgrounds can use those skills in a variety of jobs, including as an:
Types of Jobs
Account Manager
Creative Director
Digital Marketer
Director of Marketing
Email Marketing Manager
Search Engine Optimization Consultant
Search Engine Marketing Specialist
Interactive Director
Senior Marketing Analyst
Social Media Consultant
Chief Marketing Officer
Web Content Specialist
Web Site Manager
Search Online Marketing Job Listings
ONLINE MARKETING EMPLOYMENT OUTLOOK
The growth of the Internet and online business has created major growth for those with Internet marketing backgrounds. More and more businesses rely on their company Web site and Internet marketing to do business. The Internet has created many new jobs and that is expected to grow at a rapid rate. What's the next great thing online? Whichever Internet marketer finds that out could be in for a big, big payday.
EDUCATION/TRAINING
Those pursuing marketing degrees at colleges and universities across the country should consider taking as many classes in Internet marketing as they can. Many four-year, two-year and technical colleges now offer Internet Marketing degrees or certificates. This is one profession where the theories, principles and information needed to succeed is constantly changing. Internet marketers are constantly reading, trying new methods, watching online video tutorials, attending seminars and training and Tweeting, using Facebook and using social media to stay abreast of the latest industry trends and data. While large companies like Google, Yahoo!, and Microsoft, among others, play a role in the evolution of Internet marketing, industry leaders are always tweaking, experimenting and trying new methods to see what the next big thing is.
A background in business, economic and sales also can help one become a successful Internet marketing. While one needs to understand principles of Internet marketing, basic business principles still can apply and be used.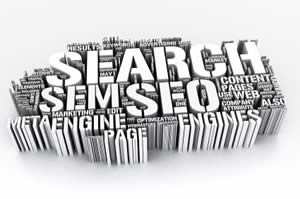 SALARY
Salaries for these positions can vary by company, region and position. Successful independent Internet marketers who are able to build their business can make well over $100,000 and more. A Chief Marketing Officer at a Fortune 100 or 500 firm can make over $200,000. A consultant who works with an agency and has a client list he or she provides services for can make around $60,000-$120,000. A Director of email marketing position typically pays around $80,000 while a Senior Marketing Analyst, Social Media Consultant or Search Engine Marketing can make anywhere between $40,000 to $80,000 or more. Many companies are hiring recent college graduates as social media directors, because that generation is well-versed in all aspects of social media as a communications tool.
Search Thousands of Online Marketing Job Openings
SUMMARY
This is a great career for those who are passionate about online marketing. The best of the best live and breathe technology as a marketing tool and stay on top of industry trends. While you don't need to be a techie to be an Internet marketer, you need to have a savvy business acumen and firm understanding of the tricks of the trade. The opportunity for success is there for the taking.