Acting Careers
Those familiar with popular culture are well-aware of actors such as movie stars like Brad Pitt, Matt Damon, Leonardo DiCaprio, Johnny Depp, and Will Smith to name a few. They are also familiar with actresses such as Sandra Bullock, Cameron Diaz, Halle Berry, Jennifer Aniston, and Natalie Portman. Those are among the best of the best – or at least most well-known – but they are also only a small group of people working in the acting industry. In fact, most actors and actresses are far from famous, and many find careers in this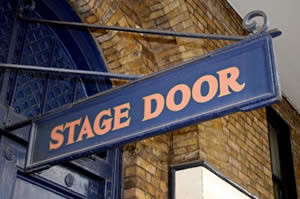 profession without living in Hollywood. In addition to working on the big screen actors/actresses find jobs working on small independent films, television shows, in theaters, community plays, music videos, at performing arts centers, bar/nightclubs/comedy clubs, and now, in online productions such as web-based TV shows, movies or advertisements/commercials. We all know the star, but for as many stars of the movies and TV shows we watch, there are minor roles and extras that are needed to fill out a performance.
Little do we realize, there are actors who make a living in every single state in the United States. That being said, many actors have to supplement their income with another profession/career. For many actors there are ups and downs, peaks and valleys, requiring the ability to face rejection over and over before landing a good-paying role – or even a paying role that is not so good. Actors can get a number of gigs in a short timeframe, or they may go years without gaining work. This is one of the most competitive industries in the world as people ages birth to 100 are in competition for acting roles.
JOB OPPORTUNITIES
Actor
Actress
Art Director
Camera Operator
Casting Director
Child Actors
Dancer
Director
Producer
Prop Department Worker
Singer
Studio Manager
Stunt Man
Script Writer
ACTING CAREERS EMPLOYMENT OUTLOOK
According to the Bureau of Labor Statistics, there were 70,100 people who held jobs as an actor in 2019. Many actors, while dreaming of making it as a movie star, do so for the love of acting. They will work in the community play, at a theme park, in commercials, on a cruise ship, or with a local theatre group while pursuing more high-profile acting roles. Actors who are able to land roles in popular traveling theatre/Broadway-style shows can secure employment for over 1 to 2 years at a time, pending on the length of the show. Most actors audition for short-term roles that they know will expire immediately after completion of the project, such as shooting a commercial, for example. The growth of reality TV shows has also increased opportunities for aspiring actors/actresses. While these are not viewed as acting roles, many see it as a stepping stone to more prestigious opportunities. This profession is one that definitely does not have a shortage of people pursuing work in this field. It's ultra-competitive and cutthroat.
SALARY
The multi-million dollar salaries pulled in by Pitt, Damon, DiCaprio, Bullock, Diaz, and Berry is in reality, something most actors can only dream about. Others can find good pay pending on the type of role/gig they land but in many cases, this pay isn't steady – it's paid more on a per-project basis. According to the BLS the average hourly wage for actors as of May 2019 was $20.43, with a range varying from just below $10 to $60.41 per hour. There is a strong union presence – the Screen Actors Guild (SAG) that does help its members. According to the June 2019 SAG contract with the American Federation of Television and Radio Artists (AFTRA), union members working in a movie or on a television show who had a speaking role were guaranteed a minimum of $900 per day or $3,145 for five days of work. There is also health and pension plans through the SAG. Another union is the Actors Equity Association (AEA). This group represents stage actors and its members are all guaranteed salary, health, and retirement benefits like available to SAG members. Another group that works with actors/actresses is the Society of Stage Directors and Choreographers (SSDC).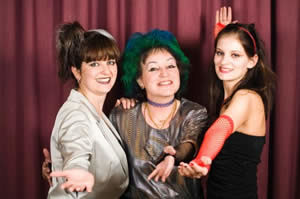 Some acting opportunities – such as those through a community production, pay nothing. The pay varies greatly for this profession.
EDUCATION/TRAINING
Successful actors have a wide variety of educational backgrounds. Some go to prestigious colleges, universities and through rigorous training to receive degrees in drama or theatre, for example. Others have backgrounds completely different – maybe a sales or marketing degree, a background in IT, or even a stay-at-home mom working in a community production. Those who have personality, a unique style, and seem to captivate those around them or watching their performances are those who find the most success and opportunities – regardless of formal education/training.
SUMMARY
Americans love to be entertained, whether it is a movie, television show, video, or local play, musical, or comedy show. Therefore, the demand for good actors and actresses will always be there. But so will the competition. Those who understand the highs and lows that could come with this profession, as well as the inconsistent money-making opportunities will find a way to make it work. Plenty of people make a living as actors, they just aren't the famous one's we all know about.
Here are some good resources for Acting Career Jobs: