Employment in the Oil Industry
The recent BP oil spill in the Gulf Coast brought unwanted attention to the oil industry. While the negative attention highlighted the dangers – both to workers and the environment -that loom in this industry, it didn't bring to the forefront an industry that provides good paying jobs and is a key segment of the world's economy. The average person may think of the stereotypical oil tycoon (like Dallas Cowboys owner Jerry Jones, for example), or the big business of oil-rich middle eastern countries such as Saudi Arabia and Iran, among others. But there are many different jobs in the oil industry, right here in the United States.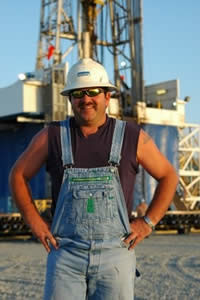 Some of the types of jobs include:
Visit OilJobFinder, we have over 15,000 Oil Industry Jobs
OIL INDUSTRY EMPLOYMENT OUTLOOK
According to the Bureau of Labor Statistics (BLS) a good portion (23.6%) of U.S. employment in the oil industry is in Harris County, Texas (Houston) home to 14,881 industry jobs.  Other hot spots are Lafayette Parish, Louisiana, which accounted for 2,014 jobs, mostly in drilling, and surprisingly, North Dakota.
Some of the top employers in this industry include Chevron, ExxonMobil, Hess, Apache, ConocoPhillips, Occidental Petroleum, and Anadarko Petroleum, in the United States. Big national companies include Abu Dhabi National Oil Company, BP, BHP Billiton, Shell, Total, Petro Canada and CNOOC, among others worldwide. Offshore drilling is a hot topic and jobs in gulf coast regions – and possibly off the coasts of Alaska, could increase depending on future government regulations in relation to offshore drilling. Other top oil-producing countries are Canada and China, as well as the Middle Eastern countries listed above.
EDUCATION/TRAINING
Safety first in this industry. Oil industry employers must pass rigorous operational and safety training. As the BP oil spill showed, a few mistakes can lead to serious environmental damages, lost jobs, loss of life, and large fines. So, while a Bachelor's Degree or formal college or university education can always help one's career goals, industry workers will likely go through extensive training from the company that hires them. Those with industry experience and a background in the sector they are applying for while having the best chance of career advancement.
SALARY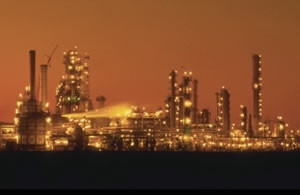 According to one industry salary survey, salaries for those that worked in drilling ranged from just under $45,000 to an average of about $129,000. The highest-paid workers in the drilling sector were paid almost $197,000. Those in production made about $96,000 and those in oilfield services average about $48,000 to over $87,000. Other jobs such as a safety officer paid $67,000-$74,000, an offshore worker paid $52,000-$59,000 and a pipe inspector worker averaged about $94,000-$102,000.
SUMMARY
There are a number of good-paying and high demand jobs in this field. The oil, gas, and petroleum industry will always be a big part of the world economy because the world relies heavily on these resources. These jobs are geographically located, with the hot spots in the United States being in the Gulf Coast region near Texas and Louisiana. The potential for growth is there in Alaska and North Dakota, as well as around the world in Canada, Russia, Saudi Arabia, China, and Iran.
NEXT PAGE: Learn About Sports Industry Jobs
If you are interested in working in the oil industry, definitely check out our premium employment website OilJobFinder.