Internship Programs
If you are pursuing an Associate's, Bachelor's, or Master's degree, one of the best ways to get experience in your field of study is through a student internship. And chances are, if you're going to college, a teacher, counselor, family member or friend has said it: You need to get an internship.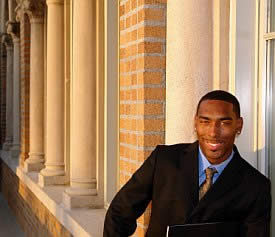 Why? Internships help you gain valuable experience in the field in which you think you would like to possibly work after graduation. It allows you to see what it's really like to work in this career. It gets you away from a classroom environment and into a real-world situation. Internships help you apply what you've learned in your classes and expand on that. There is no replacement for on-the-job training. An internship introduces you to the workforce, company culture, new systems and processes, new co-workers and colleagues, and a new environment. Multiple internships can be beneficial and internships in a variety of work environments and industries is also helpful. Sometimes internships can help persuade you to explore different career paths and internships before graduation are recommended to test and see if you really think you will like your career path of choice. There are a variety of internships, including:
Check out InternshipFinder, our free site for College Internships
Sports Industry Internships
Wall Street Internships
Sales Career Internships
Marketing Industry Internships
COLLEGE INTERNSHIP EMPLOYMENT OUTLOOK
Internships are available in all industries and all types of businesses. They are available at small and medium-sized companies and big Fortune 100 and 500 firms. Some companies offer a complete, well-planned, and structured internship training program. Other companies are less informal and don't have specific plans and some companies might not have internship programs, but could be willing to work with the right student or intern prospect. If you are interested in an internship with a certain company, contact them well in advance – from 3 to 6 months prior – to find out how to apply. Internships are competitive – every college student – and even some recent graduates or entry-level workers, are fighting for internships. There is the right for you out there if you take the necessary steps to find one.
Search Thousands of Internship Job Openings
EDUCATION/TRAINING
An internship should be much more than getting coffee and bagels. In fact, a good internship has a clearly defined plan and duties for you. Many companies expect interns to do similar work to that of their full-time employees. They want to prepare you for the "real world" and expect nothing but your best effort. The training you learn at an internship is invaluable when searching for a job. Employers want to know what type of skills and experience you have beyond the classroom and an internship is the best way to get that experience. Supplement your education with an internship.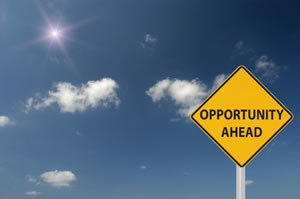 PAY/STIPENDS
Some internships are paid, some are not, others offer stipends. Some programs give college credit for internships and many give both.
SUMMARY
An internship is an extension of your college education and another step in learning as much as possible to make yourself as marketable as possible to employers. Some internships can lead to full-time jobs or help you make contacts who can become references, mentors, and advisors early and throughout your career. An internship is the first step in getting that first job and is highly recommended to college students and recent college graduates looking to improve their chances of finding a job – now – and in the future.