Jobs in the Wine Industry
Like drinking a couple glasses of wine with dinner? Like getting together with the girls once a month to sample new wines? Do you look forward to that yearly trip to Napa Valley, Sonoma, or perhaps the U.S. Wine Open Championships, to sample new tastes and new flavors? You're not alone. Drinking, sampling and talking about wine is a hobby of many throughout the world. For those that are lucky enough, they have turned that hobby into a career by working in the many different positions within the wine industry.
But those who work in this industry know succeeding takes more than liking, tasting and talking wine. Like other career paths, it requires expert knowledge and education to find success. Below is an overview of those jobs and how to find success: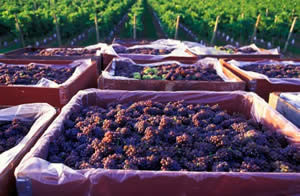 Brand Manager
Cellar Worker
Grounds Supervisor
Harvest Intern/Cellar Hand
Lab Technician
Sommelier
Tasting Room Sales
Tour Guide
Vineyard Manager
Viticulture Instructor
Wine Educator
Winemaker
Search Wine Industry Job Listings
WINE INDUSTRY EMPLOYMENT OUTLOOK
Wine industry workers are being asked to do more with less, reports say. For example, one report mentioned that winemakers who are able to handle additional roles, such as marketing, helping with public relations and promotion – and those who are really able to assist with the growth/success of the business, are the ones that are most valued and avoiding industry-wide layoffs. The industry is struggling and while wineries and industry-related businesses are hiring, there have been mass layoffs throughout the industry.
SALARY
According to Wine Business Monthly's Wine Industry Compensation Survey Report, these are average yearly salaries in the industry:
Vice Presidents of Sales – $170,000
Winemakers – $103,000
Vineyard managers – $90,000
Wine club managers – $56,000
Tasting room managers – $55,000
Tasting room staff workers – $28,000
EDUCATION/TRAINING
While many wine drinkers like to fancy themselves wine experts, the real proof of expertise in the wine industry is earning the distinction of being called a Master of Wine (MW). One becomes a Master of wine through the Institute of Masters of Wine, and in America, that takes place at an annual residential seminar/program put on by other MW's in Napa Valley. This distinction is reserved for the best of the best and requires expert knowledge, industry experience (and money) – to achieve. To become a Master of Wine one must understand key elements of wine such as production, distribution, marketing, packaging, sales and regulation. Another coveted position in the wine industry is that of a sommelier. This is the person that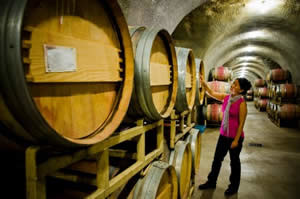 is able to pare wine with food, understands the different styles, tastes, flavors and backgrounds of the many varieties of wine out there. Top-level Sommeliers earns the title Master Sommelier through extensive exams and testing. Earning the distinction of Master of Sommelier is by invitation only and the final test costs $800.
Those that like tasting wine also may like making wine. There are a variety of classes and degrees – with many being California-based. There are degrees such as a Bachelor of Wine Science that can help one get started in this career. Others looking to break into the industry should pursue degrees in Oenology to become an enologist, which is defined as the science and study of wine/winemaking. Other degree programs include that of a viticulturist, which focuses on the cultivation of grapes.
Search Wine Industry Job Listings
SUMMARY
Wine industry jobs take a high-level of education and expertise. Because of recent economic struggles, the wine industry has faced a downturn similar to that of other industries. Therefore, workforces have shrunk and opportunities have been eliminated. Layoffs have occurred at both small and large wineries. Those with the most opportunities are the large wineries, while smaller, regional wineries are struggling to survive. An economic recovery will greatly help this industry and those with the right education, training and experience will be the ones who are able to find and secure employment in the wine industry.
Here are some great wine industry career resources: