Agriculture and Farming Careers
If you've ever been on a farm you know one thing is true: There's always work to be done. It's true because America's farmers and agriculture industry workers play a big role in providing food and supplies to keep the American and world economy moving. The work never steps, and it goes far beyond the work that goes on in the acres and acres of farm fields throughout the country. When people think of agriculture jobs they think of Farmer Jones getting up to the cackle of a rooster every morning to feed the cattle and tend to the crops/fields. It's true, a good portion of those working in agriculture jobs work on farms, but it's only one aspect of this large and diverse industry.
Beyond the work done on farms, there is a huge need for workers in the production, technology, processing, financial, marketing and sales side of agriculture.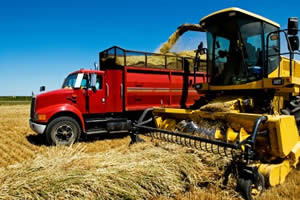 TYPES OF AGRICULTURE JOBS
Agricultural Business
Agricultural Education
Agricultural Finance
Animal Science
Farm Management
Feed Manufacturing and Sales
Food Technology
Forestry
Soil Science
AGRICULTURE AND FARMING EMPLOYMENT OUTLOOK
Entry-level laborers to highly-skilled and educated administrators will be needed to carry out these jobs throughout the country. Technology – and the Green movement – will continue to play a role in shaping the jobs and opportunities in this industry. Those who are willing to work hard and those with the right education and training can find successful careers.
Most farm-related jobs are in rural areas, while jobs in the business side of agriculture can be found in many small-to-medium sized towns to large cities across the country. Competition in this industry is tough as people with a diverse set of backgrounds seek employment in agriculture.
SALARY
Salaries vary greatly in these fields and can change dramatically from year-to-year based on success or failure of crops and livestock as well as fluctuations in market prices for goods and services. According to the Bureau of Labor Statistics farm workers averaged about $19,200 per year, while agricultural equipment operators averaged $23,620. Keep in mind, many farmers are self-employed and are essentially running a small business (or large pending on size of farm). They likely have hired help they must pay and they also must pay for all equipment, maintenance, feed, seed and other aspects of farming to operate.
Those in the business side of agriculture can find a wide range of salaried positions that are more in norm with the industry they are in. For example a farm underwriter may make as much as $70,000 and while they work in insurance, a strong background in agriculture can help lead to this type of job. A manager or sales rep at a farm equipment sales/repair operation can make anywhere from $40,000 to $80,000 based on experience and location.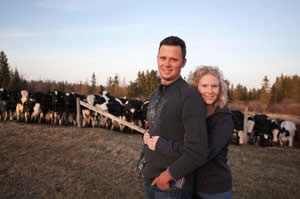 EDUCATION/TRAINING
There are many successful farmers who learned what it takes to succeed the old fashion way – by growing up working on a farm. They have grown up participating in 4-H or Future Farmers of America (FFA) and have harnessed their skills through years of on-the-job training. But many of today's successful farmers now turn to the many agricultural education options that are available through four-year and community colleges. These degrees, some of the most common being Bachelor's Degrees in Agribusiness or AgriScience, for example, offer a wide range of learning opportunities that usually focus on topics such as ag-related chemistry, biology, production, management and the business. They can learn the basics of operating a farm and farm equipment or about managing livestock and soil management, for example. Master's and Doctorate-level degrees are also available. The movement towards going green and sustainable farming has also opened up new educational opportunities and programs.
Search Thousands of Farming Job Openings
SUMMARY
This is one industry that will never go away. However, technology – and better equipment, is changing the way the industry operates. It has decreased the need for some positions and increased the need for others. Those who can find their niche and combine the right skills, education, training – and work ethic, will be in demand.
Here are some good resources for Agriculture / Farming Jobs: