Airline and Aviation Industry Employment
If there is one industry that has seen an extensive change in recent years, it's the airline industry. The terrorist attacks of 9/11 showed some flaws in airport security, rising oil and fuel costs, along with a slow economy, resulted in bankruptcies, mergers, and a new way of doing business – as well as rising costs for travelers.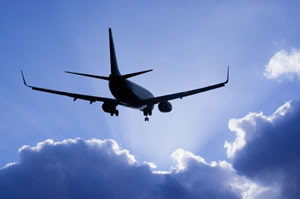 What was once the exception (paying for bags for example) is now the norm. The additional need for security personnel has added jobs. However, online travel websites such as Expedia, Travelocity, Orbitz, as well as the ability to book and manage flights online with airlines such as Sun Country, Delta, Southwest, and JetBlue, for example, have eliminated many traditional industry positions like travel agents. Increased safety concerns created a greater need for talented and experienced airline mechanics. Air traffic controllers will always play an integral role in the industry. There are also jobs as flight instructors, at smaller regional airports and on the manufacturing side of improving and developing airplanes.
New policies, laws, and regulations keep this industry-changing, but one thing is certain, there is a demand for workers in this field, including these airline jobs and aviation-related employment opportunities:
AVIATION INDUSTRY EMPLOYMENT OUTLOOK
There were 454,400 airline industry jobs at the end of 2013 according to the Bureau of Labor Statistics (BLS). The industry has faced a number of changes, including mergers that eliminated jobs (Delta Airlines and Northwest Airlines, for example). Air traffic controllers are needed to work at large metropolitan or small, regional airports. Despite the growth of online travel websites, travel agents are still needed because many travelers want to work with a person, not through the Internet. Homeland security is at an all-time high and qualified security personnel are in demand. The customer service reputation of workers in the airline industry has taken a hit with the recent industry changes, and ticket clerks and booking agents who can help travelers check-in and get to their destination in the most efficient manner will find job opportunities. Well-trained mechanics will have an opportunity to work good-paying jobs, with a strong union backing, in many cases.
EDUCATION/TRAINING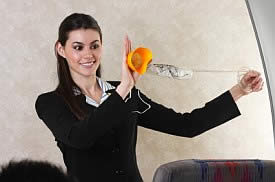 Formal education varies for this profession. For example, mechanics who work on airplanes likely have a certification or degree from a trade or vocational school. A pilot must have passed flight examinations and accumulate the required hours of flight instruction and flying time. Flight attendants are usually trained by the company they are hired to work for. While a formal degree isn't required, a strong willingness to serve, being customer service-oriented and friendly is a plus. The same can be said for ticket clerks and customer service representatives. Those who work in security at an airport must pass strict background tests and meet the requirements of the TSA – Transportation Security Administration.
Those with military training, such as from the Air Force, can also transfer into civilian jobs in the airline industry.
There are also the administrative and professional jobs within the airline industry, such as those with the sales and marketing, IT, and leadership departments of these organizations.
Visit AirlineJobFinder for more information!
SALARY
Salaries vary greatly in this industry, but according to 2013 BLS statistics, here are some average salaries:
Airline pilots – $129,750
Aircraft mechanics – $62,710
Supervisors/managers – $45,790
Transportation workers – $37,490
Cargo/freight attendants – $40,720
Flight attendants – $36,720
Ticket agents/travel clerks – $36,970
SUMMARY
This is not just a Monday-Friday, 9-to-5 type of industry, so there is a good opportunity for full-time, part-time, weekend, nights, and evening work in the airline industry. Those with the intangibles listed above – and those who are able to roll with a fast-changing industry, will find success.
NEXT PAGE: Learn About Video Game Careers
If you are interested in working in the airline industry, definitely check out our premium employment website AirlineJobFinder.